原贴:
https://www.pokecommunity.com/showthread.php?t=351923
作者:TheRealOCD
Story
You are a 11 year old boy, One morning you come downstairs and you see your mom watching Television. When you
look over to see what she was watching, you dropped the remote control and you change the channel by accident.
You bend over to pick up the remote control and when you get back up, you look at the television screen and you see these
amazing creatures you've never seen before. Your mother tells you it was just a cartoon and to go get dressed. Once your in
your room, you start thinking to your self... "Those looked just like the creatures i saw outside behind the house". Then you
realize that your mother was lying to you, Every time she said "Pokemon aren't real!", she was lying. But why was she lying?
You go talk to your mother about it and she gets very upset. She says she going upstairs to take a nap. You then decide to
grab all of your gear and head out on a journey to figure out why your mother had been lying to you for so long.
Features
- New Trainer Sprites
- Port of the BW2 Repel system
- New Moves
- New Tiles
- New Story
- New Region
- New Items
- New Abilities
- Updated Move sets For Pokemon
- Updated move effects,base power and accuracy for existing moves
- 131 new Generation 4 and Generation 5 moves
- Physical/Special/Status Split
- Pokedex Fixes
- Decapitalisation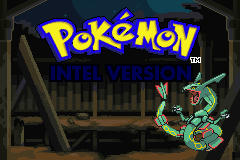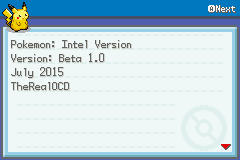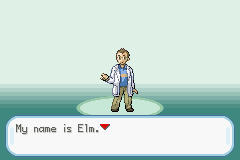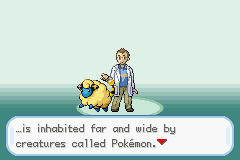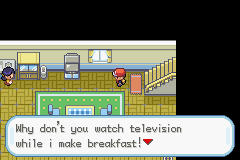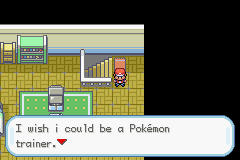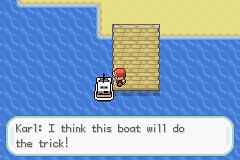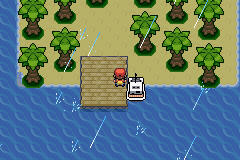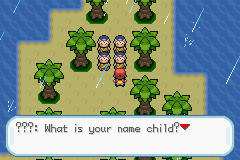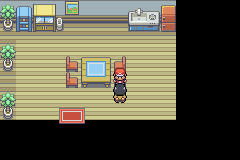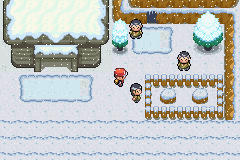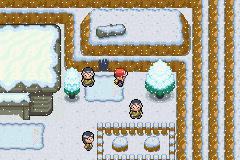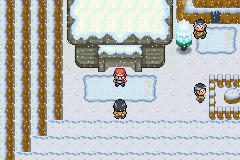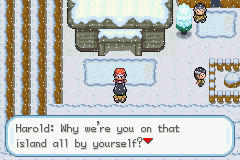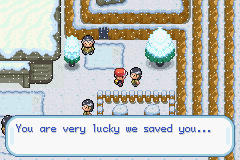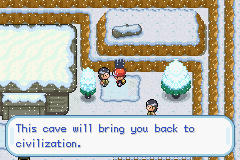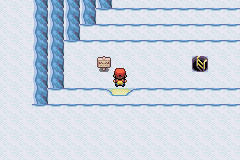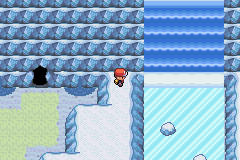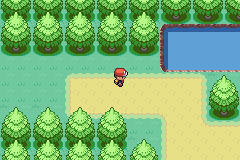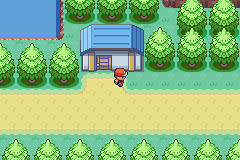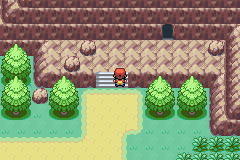 Credits:
Joexv:
All his wisdom!
Inserting titlescreen
Inserting Tiles and sprites
Hex Helper
Inserting Battle backgrounds
Redriders180:
World Map tiles:
http://redriders180.deviantart.c ... Map-Tiles-347516796
TintjeMadelintje101:
Progress Bar:
http://tintjemadelintje101.devia ... -1-4-Male-314851177
Jambo51:
Unnamed Trainer Editor:
http://www.pokecommunity.com/showthread.php?t=298932
Diegoisawesome:
Scripting tutorial:
http://www.pokecommunity.com/showthread.php?t=164276&
GBA intro manager:
http://www.pokecommunity.com/showthread.php?t=339343
JosefigGaming:
Help with flags:
http://www.pokecommunity.com/showthread.php?p=8462142#8462142
karatekid552:
Help with flags, Vars and script tiles:
http://www.pokecommunity.com/showthread.php?t=302347
Gen III Hacking Suite:
http://www.pokecommunity.com/showthread.php?t=320113
Darthatron:
Port of the BW2 repel system to GBA:
http://www.pokecommunity.com/showthread.php?t=291023
MrDollSteak:
MrDollSteak's Decap. and Attack Rombase:
http://www.pokecommunity.com/showthread.php?t=326301
HackMew:
Tools: FreeSpaceFinder, Advanced Palette Editor, eXtreme Script Editor, Hacked unLZ-GBA,
Overworld Editor - Rebirth Edition:
http://www.pokecommunity.com/showthread.php?t=85025
link12552:
Nameless Sprite Editor [2.x]:
http://www.pokecommunity.com/showthread.php?t=205687
LU-HO:
Advanced Map 1.92:
http://www.pokecommunity.com/showthread.php?t=127348
Nintenlord:
NUPS:
http://serenesforest.net/forums/index.php?showtopic=26913
FuSoYa's Niche
Lunar IPS:
http://fusoya.eludevisibility.org/lips/
Sprites And Tiles:
Alucus
Spherical Ice
Red EX
Nsora96
Redknightx
下载: